What To Do This Weekend (1/4-1/7)
The best part about living in a city like Seattle is the amazing opportunity to dance/mosh/grind to amazing artists every weekend. At Distinction we take the weekend hustle VERY seriously (how else would we get drunk at shows??) As veteran weekend warriors, we decided to give you the low down of the hottest things to do this weekend, along with the best tunes to jam out to during your pregame.
What to do this weekend:
Tonight 1/3/18:
Thursday 1/4/18:
"Working in the service industry, the whole concept of a 'weekend' is completely foreign to me. My nights to go out and get buck wild tend to land somewhere more in the middle of the week, just like this show which is Thursday night at the Royal Room. I've spent a decent amount of time with guys of The City Hall but have yet to have the pleasure of seeing them live! Plus it's the release show for their new single, so it should be a very celebratory ambience. Very excited to see Grubby Sweetheart as well! And I have no idea what Josh and Sebastien are going to be doing but if it's anything like their shows as Seacats then it's sure to be a good show."
-Jasmine
"In the last couple months the 69/50 crew has been taking over Chop Suey and it never disappoints. I don't imagine this show to be any different with its diverse lineup. This is sure to be the best show this weekend filled with Seattle music heavy hitters who have either teased or recently released new projects."
-Anna
Friday 1/5/18:
Saturday 1/6/18:
"Little Big Shows are always my favorite because you get the Seattle big shots coming together to throw a really dope show that goes to an amazing cause. This particular show has Seattle favorites Pickwick and Porter Ray playing for Urban Artworks. Why not get drunk for a cause?"
-Mikayla
"If you haven't seen DJ Swervewon perform in Seattle, you are going to the wrong clurb boo boo, anytime he hits the deck it's a mixture of the latest remixed singles, R n' B throwbacks, and dance-hall beats. The rest of the lineup is sure to impress you don't wanna miss LouRawk's eclectic set and Instr3nt alluring set. Not to mention my personal favorite, DJ Marvelous hailing from Federal Way! This fellow coug always knows how to turn up any setting he plays in."
- Sasha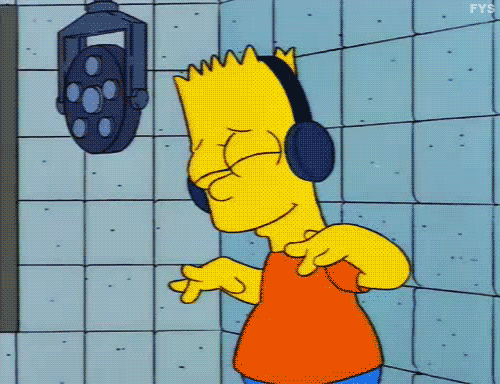 What to listen to this weekend:
Sasha: Smokepurpp and NAV "Phone"
"This highly anticipated track is produced by one of the best producers in the game, NAV. You might remember him from tracks like Drakes "Back to Back" and Travis Scott's "beibs in the trap." The latest track with Smokepurpp takes you on a wild ride, leave it to the imagination."
Jasmine: American Pleasure Club "I Blew On A Dandelion And The Whole World Disappeared"
"It's a slow week with not much on the album release schedule for Friday so I'll likely still be vibing to the new American Pleasure Club album that was released last week. If the name is unfamiliar to you then maybe their former one will be more familiar: Teen Suicide. Yep Sam Ray finally changed that god awful name, but don't worry, the album is just as depressing as his former work. Perfect for the post-holiday seasonal depression!"
Mikayla: Jeff Rosenstock - Post
"Leave it to Jeff Rosenstock to release an album on New Year Day and kill it. Start off 2018 right by putting this album on and dancing until all the anger from 2017 expels out of you."
Kate: Ty Segall - Every 1's A Winner
"Hopefully this is 1/1000 new releases in 2018 for the prolific Segall. Start getting excited for Segall's new album Freedom's Goblin releasing on January 26!"
Anna: Astro King Phoenix - Delicate Surface
"Astro King Phoenix released his most recent project on New Year's Eve, I suggest you give it a listen on your way to Chop Suey in preparation for the greatness!"
#6950 #astrokingphoenix #tysegall #jeffrosenstock #americanpleasureclub #smokepurpp #baywitch #stepdads #helloimsorry #swervewon #lourawk #itstr3nt #marvelous #arringtondedionyso #benbennet #badluck #zenmother #peg #pickwick #porterray #therequisite #wakingthings #joyfield #sundries #sassyblack #moonpalace #djtoyab #donormaal #nordra #nightspace #raven #TheCityHall #grubbysweethear #seacats #middlenames #WeepWave #vomitface