Babes Around Town (1/12-1/14)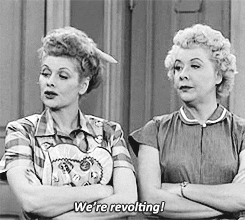 Want to look good, feel good, and do good this weekend? Check out our full list of shows, live performances and more. Fun bonus, there are lots of opportunities this weekend to help out local community organizations! See you out there!
What To Do This Weekend:
Friday 1/12
"This event is re-occurring which is so rad, you'll get the chance to see it again and again! Catch stand out acts like Tara Hardy, Billie Rain, Emi Koyama, and so many more! This event is not only filled with music, you'll experience spoken word, film, and ritual performances."
- Sasha
Saturday 1/13
"KXSU at Seattle University are holding their all-ages Winterfest with proceeds benefitting Peace for the Streets by Kids from the Streets. Be sure to catch Strawberry Mountain, Versing, Bad Saint, and Parisalexa."
-Kate
"Super stoked to finally see Hangry Hayrabs!! I missed their set at VanFest and the entire day people were talking about how great their set was so I'm very excited to rectify that. Obviously DoNormaal will likely put on a mesmerizing performance, as always. Also love Rose Windows, so Rabia's performance should be a treat! I have no idea who this Borys character is but I'm very curious to find out!"
- Jasmine