Babes Around Town (1/12-1/14)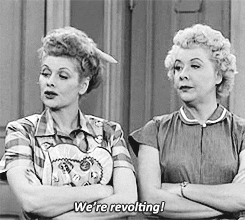 Want to look good, feel good, and do good this weekend? Check out our full list of shows, live performances and more. Fun bonus, there are lots of opportunities this weekend to help out local community organizations! See you out there!
What To Do This Weekend:
Friday 1/12
"This event is re-occurring which is so rad, you'll get the chance to see it again and again! Catch stand out acts like Tara Hardy, Billie Rain, Emi Koyama, and so many more! This event is not only filled with music, you'll experience spoken word, film, and ritual performances."
- Sasha
Saturday 1/13
"KXSU at Seattle University are holding their all-ages Winterfest with proceeds benefitting Peace for the Streets by Kids from the Streets. Be sure to catch Strawberry Mountain, Versing, Bad Saint, and Parisalexa."
-Kate
"Super stoked to finally see Hangry Hayrabs!! I missed their set at VanFest and the entire day people were talking about how great their set was so I'm very excited to rectify that. Obviously DoNormaal will likely put on a mesmerizing performance, as always. Also love Rose Windows, so Rabia's performance should be a treat! I have no idea who this Borys character is but I'm very curious to find out!"
- Jasmine
Sunday 1/14
"This Sunday at Barboza is The Blow Up Co.'s second birthday party! With a dope lineup of local DJs including Kween Kay$h, Dos Leches, and BTBEATS along with special guests Perry Porter and Divine Augustine it's sure to be the show of the weekend. The Blow Up Co. has given us amazing content and premieres, definitely worthy of celebration!"
- Anna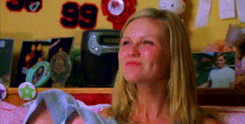 What to listen to this weekend:
Sasha: Arlissa, Jonas Blue - "Hearts Ain't Gonna Lie"
"This track is definitely going to be played all Spring Break, so get ready for that! If your a fan of pop production and insane vocals this track is for you! Workout resolutions? Press add to your workout playlist for sure."
Jasmine: Raven Hollywood - IRL
"I love seeing the progression of Raven Hollywood fka RVN fka Raven Matthews as an artist. He continually gets more downtrodden with each release, separating himself further and further from the Raven Matthews of songs like 'Bikini Bottom.' In this far too short EP, we see a similar Raven to the one we were introduced to in GREYNEON. One whose influences come more from singer/songwriters like Elliott Smith and Jeff Buckley than hip hop and I'm loving every second of it."
Mikayla: CupcakKe - Ephorize
"CupcakKe just set the album standard so fucking high for 2018, no one is ready. If you aren't already familiar with CupcakKe and need more of a push to go listen to this amazing album, Pitchfork gave this album a EIGHT POINT FUCKING THREE two weeks into the year and compared it to one of my favorite albums, Lil' Kim's Hard Core."
Kate: U.S. Girls - "Pearly Gates"
"U.S. Girls just released their new single "Pearly Gates,"an entrancing song off their new album In A Poem Unlimited, which arrives February 16."
#6950 #206Q #Biblioteka #GayCityArts #SeattleWorldTour #AlexanderLewis #Y2K #emmaleetoyoda #cashmeretears #nicmasangkay #izumi #joewaine #genrifus #wolfgangstrutz #babyjessica #fluung #goon #alyeska #TheCityHall #ffu #qry #doomll #nightspace #epb #spiritaward #snuffredux #belgianfog #happytimessadtimes #felixdahousecat #hangryhayrabs #donormaal #triggerwords #rabia #borysk #don #kyoken #wilsonlikethevolleyball #dyingforit #lowestpriority #headphase #healthscare #wolfparade #arlissa #jonasblue #ravenhollywood #cupcakke #usgirls