Babes Around Town (1/18-1/21)
Don't let the rain stop you this weekend! Below are Distinction's picks for the best shows and events this weekend. Put on your raincoat, take a couple shots and we'll see you there!
What To Do This Weekend:
Thursday 1/18
"Sit back and submerse yourself in the sonic world of the Pacific Science Center's planetarium, with a laser show perfectly matched to the music of Michete and Da Qween."
-Kate
Friday 1/19
"One of my favorite spaces in Bellingham is the Alternative Library! This eclectic and massive space is home to some of the best live performances Bellingham has seen! It's tall ceilings definitely have the right angles for all your insta stories and selfies to be had. Don't forge about the music though, Bellingham's very own Step Dads will be melting faces along side Mhostly Ghostly, Forest Ray, and Avalanchea!"
-Sasha
"I've yet to see Ever So Android play and I'm suuuuper stoked to finally get the opportunity! Also local grunge cuties MONSTERWATCH are opening and I'm so stoked for them! Shout out to other local openers Among Authors and FLRT!"
-Jasmine
Saturday 1/20
"This Saturday at 10am, the second annual Womxn's March is taking place. Starting in Cal Andersen Park and routing through Seattle. We shouldn't have to tell you why this event is so important, but we will leave it at this. Leave your performative alley-ship at home and get to working with your community!
If you are interested in volunteering click here!
If you would like to donate click here!"
-DMM
Sunday 1/21
"With BØRNS new album out this week, this is the perfect opportunity to see them play songs from Blue Madonna before anyone else!"
-Mikayla
What to listen to this weekend: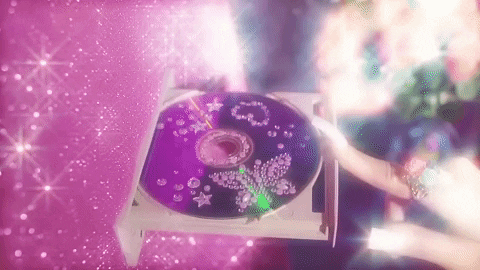 Sasha: Marshmello, Lil Peep - "Spotlight"
"Lil Peep's latest track with Marshmello comes after the star's tragic passing, but listening to new music after his death has created a healing moment through song. The track is called 'Spotlight' it wavers between Marshmello's bass-y production and Lil Peep's classic ode to pop punk influences. If you are a fan of Lil Peep, I encourage you to check this track out, it's a sweet reminder that music lives on even after the artist has left us."
Jasmine: Young Fathers - "In My View"
"Definitely gonna be vibing to Young Fathers new single "In My View." The Scottish art-rap trio just announced they'll be releasing their third album Cocoa Sugar this March. Cocoa Sugar will be out March 9 through Ninja Tune. It follows 2014's Mercury Prize-winning DEAD and 2015's White Men Are Black Men Too."
Mikayla: Tune-Yards - "Heart Attack"
"My co-worker introduced me to Tune-Yards last month and lately I've been really digging the singles they've been releasing. However their last single before the album, I can feel you creep into my private life, which releases this Friday, is by far my favorite. It's catchy and dark, and the music video is artsy and creepy, matching perfectly with the feeling of the song. If you haven't heard it yet, make sure to check it out before the album comes out!"
Kate: Kali Uchis - "After The Storm ft. Tyler, The Creator, Bootsy Collins"
"Kali Uchis and Tyler, The Creator, my personal favorite duo, are back, this time accompanied by Bootsy Collins. Uchis' new track 'After The Storm' is a smooth, empowering jam to get you through your winter blues or whatever else you're going through."
Anna: Camila Cabello - "Camila"
"After the smash 'Havana' has been gracing the billboard charts with a club hit embracing Cabello's Cuban heritage, I'm curious to see if she follows suit with more bangers on her debut solo album."
#nachopicasso #kungfoogrip #bujemane #flightdjs #neumos #michete #daqween #laserdome #fieldtrip #greatdane #soberrob #qnightclub #thefactory #stepdads #mhostlyghostly #forestray #avalanchea #alternativelibrary #juliec #earnieashwood #firsthill #gilbralter #cafered #eversoandroid #thecrocodile #coreena #rnelson #bardobasho #noelbrassjr #therendezvous #redribbon #seamoss #guayaba #amentoabioto #hollowearthradio #juelz #thenewrituals #animecreek #closencounter #bigbuddy #BlackLodge #smokeybrights #SleepingLessons #Tellers #TractorTavern #SeattleWomensMarch #SeattlePopPunkFestival #HighlineBar #LofiSeattle #Borns #ShowboxSoDo #CocoColumbia #LiquidLight #Substation #Marshmello #LilPeep #YoungFathers #TuneYards #KaliUchis #CamilaCabello