Babes Around Town (3/22-3/25)
It's Spring! Bring in this new season (as well as Aries Season) with plenty of dope music to see and listen to this weekend!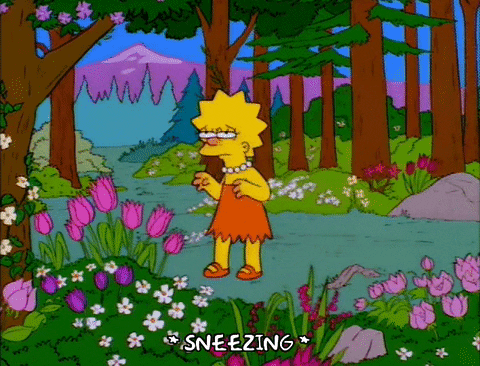 What To Do This Weekend:
Thursday 3/22
Friday 3/23
"This is gonna be such a cool show!! PSA is an R&B goddess sent from heaven to make you wanna dance and/or make love while Violet of Big Lips & Big Lies is a singer/songwriter sent from heaven to rip your heart open but also brings that #relatable content that makes you feel like you're not alone in your hatred of the world. Tristan Puig is gonna make you wanna cry into your pillow. So it's gonna be a wild ride of emotions."
-Jasmine
Saturday 3/24
"Culture Fest is going to be A BLAST. So many amazing artists and vendors, you'd have to be stupid to not want to go."
-Mikayla
Sunday 3/25
What To Listen To This Weekend:
Sasha: Whethan - "Be Like You (Ft. Broods)"
My ipod- yes, you read that correctly, is constantly playing Whethan's latest track with New Zealand duo Broods. This gloomy electronic track visits heartbreak in the form of synth and pop vocal ballad. Its familiar and sad, the hint of darkness keeps it interesting.
Mikayla:
I have two hot new tracks from some of my favorite artists from my beautiful hometown of Sacramento for you this week, which you may think is cheating, but I call the shots around here so I really don't care.
First up to bat (pun definitely intended), I have a song you've probably all seen by now, Hobo Johnson's "Peach Scones" (or at least the NPR submission teaser for it). Love them or hate them, it's still been an amazing journey to watch them blow up so fast, and they're super well deserving of the hype. Plus they toured with the very sweet Destroy Boys, who always hold a special place in my ❤️.
Next up we have a new track from Münechild, called "VHS". Like his other works, this track is just super dreamy. If you're a fan of King Krule, I'd definitely check this one out.
Kate: Raven Hollywood - It's a Wonderful Life
Somehow Raven Hollywood's latest EP makes me feel both like the hero and villain in a dystopian future themed movie. Tracks "Hunter X Thompson" and "Babadook" are currently being added to my personal playlist.
Jasmine: Let's Eat Grandma - "Falling Into Me"
British experimental duo Let's Eat Grandma returned last month with a single called "Hot Pink," that showed a departure from the folk-experimental of their debut album I, Gemini towards a synth electropop sound courtesy of producer SOPHIE. On Wednesday, the teenage duo announced their sophomore album I'm All Ears, to be released this summer. They shared the second single, "Falling Into Me," a climactic textural club jam that seems like a surefire hit. Rosa Walton, of the band, said of the song: "It's about getting to know someone and getting over your fears about feeling insecure," while Jenny Hollingsworth explained it as: "Some of the lyrics reference being in control as a woman in a romantic relationship, and being the one to initiate," Hollingsworth said. "It's the importance of if you feel something, tell them. Because you don't know what's going to happen in life, you might as well just do it." I'm All Ears is out June 29 via Transgressive.