Viva la Muendo - A Guide To The FIFA World Cup and It's Music
The World Cup is upon us! Though TEAM USA isn't a part of this years games- what perfect timing to enjoy music from around the globe, World Cup style. Learn about music from the countries we're rooting for and what tunes get this years teams hyped!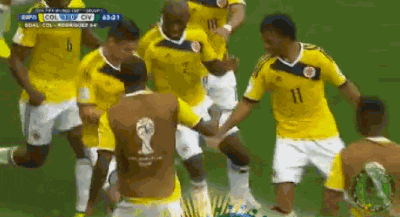 For those of you have no idea about the World Cup let me school y'all for a second. The World Cup is hosted by the Fédération Internationale de Football Association. This FIFA event, is known as the Super Bowl of soccer around the world. This how it works, teams across the globe compete in a series of tournaments before the World Cup, once those qualifying teams advance the final 32 teams compete in the month long tournament. Those winning teams secure their spots and FIFA divides the competing teams into eight groups.
This is how the competing teams duke it out for the number one spot. You can skip this part but if you're dating or trying to get the attention of a fútbol cutie, heres your cheat sheet:
Intra-group competition: Two-week long series of matches to determine a winning team and a runner-up team from each group. No one is eliminated from competition until the end of this round.
Round of 16: The winning team and runner-up team from each group advance to the Round of 16. During this phase, each winning team competes against a runner-up team from a different group.
Quarter-finals: The eight winners from Round 16 battle it out in the quarter-final round.
Semi-finals: The four quarter-final round winners play in the semi-finals.
Third-place playoff: The losers of the quarter-finals compete for third place.
Final match: The top two teams fight for the FIFA World Cup title.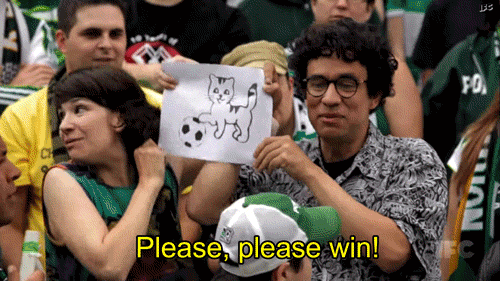 Now to the fun stuff, lets dive into the history of World Cup songs and in true DMM spirit we present you our coveted playlist for you to get the party started!
World Cup anthems are a major part of the World Cup history, from Ricky Martin to Queen World Cup official songs grace our ears every 4 years. This years song, "Live It Up" is performed by famous reggaeton artist Nicky Jam ft. Will Smith, Era Istrefi, and Diplo. The uplifting track is perfect after a couple beers and over zealous fans who need a celebration to begin. Albanian vocalist Era Istrefi voices fits perfectly into Diplo's energetic production. You can't forget about Will Smith's appearance, as corny as it may seem mans got bars and that positive energy radiates throughout the tune.
Now if you are going to get down to other World Cup anthems, lets make sure you know the hit makers. Ricky Martin's "La Copa de la Vida" was a major bop in 1998 when it was premiered for the World Cup. The song wasn't only popularized worldwide but was the start of the "latin invasion" of the pop charts in the Unites States. Making way for other Latin artists like, Marc Anthony and JLO who would eventually find their spots on US charts.
If Ricky Martin is the King of World Cup songs, then Colombian singer songwriter Shakira is the Queen. Not only did Shakira's hit "Waka Waka (This Time for Africa)" get 1.8 billion views on YouTube it's a song that to this day is played on the radio all over Africa. "Waka Waka (This Time for Africa)" premiered nearly 8 years ago and the song isn't hitting pause isn't anytime soon. But that's not all- Shakira came back with another bop 4 years later, "La La La ft. Carlinhos Brown" for Brazil's World Cup. The dance tune featured soccer superstars and Shakira's impressive soccer skills. Here's hoping the songstress graces us with another song in 2026 when the World Cup is hosted in North America.
Some tunes too are just so random and nostalgic you really do wish you we're kicking it back then to listen to them on the radio. Take Ennio Morricone - El Mundial (World Cup Theme) song. The track sounds like it was way before it's time with pop undertones. Add the beautiful 1970's overture and pumped up horn section you know people got down to the sexy marching band tune and god knows how.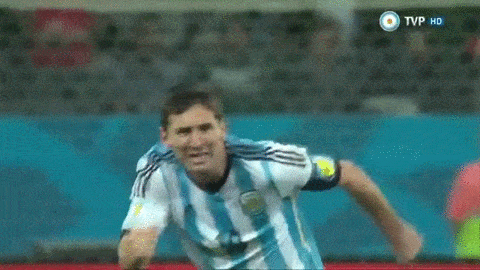 Que the beginning of early 2000's Dior shades and over zealous techno beats with soulful attitude baby and you have Anastacia song "Boom." The techno pop hit was hoisted up for Korea and Japan's 2002 World Cup games and is so Zenon of the 21st Century that its too perfect sometimes. The song literally transports you all over the world and bringing you to the party giving you a little preview of how people party during the month of June.
Other famous World Cup songs include, ll Divo and Toni Braxton, "The Time Of Our Lives" and no not the dirty dancing re-boot you we're hoping for. The somber ballad is one of the first of it's kind and the last. Listen to this track if you would like to gently cry, when you don't qualify for the World Cup or get booted during the tournament.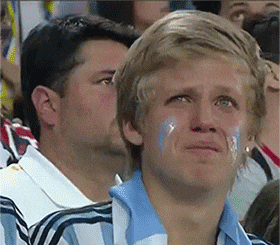 World Cup songs aren't just fun little marketing plans put in place by FIFA, they truly become the song of the moment when released. Instead of one countries dominance in popular culture taking over the musical charts you get the whole wide worlds input on these World Cup anthems. It seems fitting that the international sport of the world deserves an international song to accompany it. So while you're waking up at 5AM and rooting for your motherland to advance remember the history of this tournament and enjoy the music in true FIFA fashion. Loud, proud and unapologetically.
If playlist doesn't load on mobile, click here.