Pride weekend! There's plenty of shows to continue your full day of festivities, take care of yourself this weekend--
What to Do This Weekend:
Thursday 6/21:
At Neighbors Nightclub and Lounge:
Fierce Queen w/ AJA 6.21 at Neighbours - Alternative Pride Wknd​
At the Crocodile:
Friday 6/22:
At Re-bar:
BlackMoon Clan Takeover pop up
At Neumos:
Swagger Like Us Presents TT the Artist, Uniiqu3 + Toya B.
At the Airport Tavern:
SedationTherapy,Pustulous,Repudiate&Goon
At Q-Nightclub:
Saturday 6/23:
At a secret location in Fremont: (SOLD OUT)
At Tacoma Dome Wallingford Annex:
Beverly Crusher, Sea Moss (PDX), Laser Beam, Medium Weekend
At the Crocodile: (SOLD OUT)
Snail Mail w/ Bonny Doon & La Fonda at The Crocodile
I'm not going because it's freakin SOLD OUT (and also I'm covering a shift for my coworker) but if it freakin WASN'T (and also if my coworker didn't have some vaguely important thing to do that night) I'd BE THERE. Very stoked for our friends La Fonda for such a big opportunity to play with the amazing Snail Mail!!-- JASMINE
At the Paramount:
At Georgetown Music:
At The Black Lodge:
Strawberry Mountain, Cheap Sweat, Hannah Racecar, Animal Backwards
Strawberry Mountain is leaving for tour very soon, catch 'em in Seattle while you can!-- JULIA
At Monkey Pub:
Tangler, Proofs, Rabbitkeeper and guests
At Q Nightclub:
Haute Sauce: Vega, Semaj, Doozy & Swervewon
Sunday 6/24:
At Jupiter Bar:
What to Listen to This Weekend: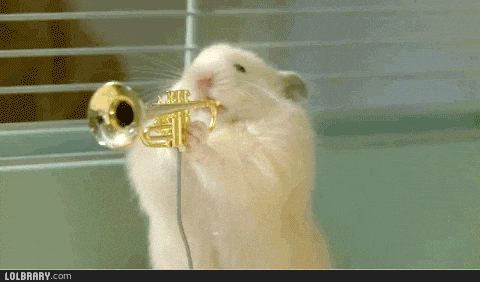 Foxing - Nearer My God
On Monday, St. Louis indie rock band Foxing announced their third LP, Nearer My God. It follows 2015's Dealer and will be out August 10 via Triple Crown. The album was produced by former Death Cab For Cutie guitarist Chris Walla and the band's own Eric Hudson, with help from Hop Along's Joe Reinhart. The band has also shared the first single, "Slapstick," alongside a cinematic video directed by former Foxing member Josh Coll. Foxing will be embarking on a North American tour this August, with a stop in Seattle on Saturday, September 22 at Chop Suey. -- JASMINE
Check out Anna's Pride Playlist here!
#Seattlemusic #Seattle #foxing #pride #music #localmusic #babesaroundtown #events #weekend #whattodo