Every month the Distinction Music Management team gets to together talk about their favorite albums and the best shows of the current month. Check out who made the cut with our Best of...
Anna Davies
Best Album:​ Kids See Ghosts - KID CUDI
June was a great month for music. G.O.O.D. Music especially, Kids See Ghosts really brought me back to the Man On The Moon Cudi, the Cudi that changed so many lives. The whole project is so positive and uplifting. Give it a listen if you haven't yet and get reborn!
Best Show: High Voltage
June was the first High Voltage show with a killer lineup of Chong The Nomad, Reverend Dollars and Kween Kay$h was a blast. DMM's new monthly residency at Gold Bar in South Lake Union a beautiful bar with even better decor. All hype femme DJs that know how to bring the house down. Join us for the next High Voltage July 7th at Gold Bar!
Sasha
Best Album: K.T.S.E - Teyana Taylar
My favorite album of June was BY FAR, Teyana Taylor's K.T.S.E! Her vocals are so powerful throughout the entire album. Production from Kanye West sounds fresh yet with nostalgic undertones. press play on the albums closing track "WTP."
Jasmine
Best Album: The Carters - EVERYTHING IS LOVE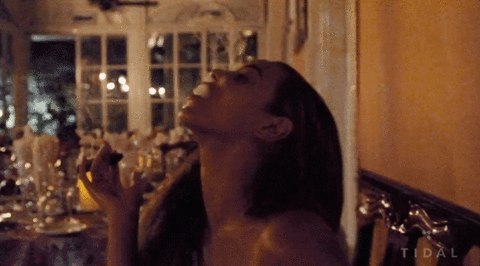 I love how Beyonce loves to surprise us with a glorious gift of a new album when we least expect it. I suppose, in this case, we should've seen it coming since we knew that Bey and Jay were going on tour together but EVERYTHING IS LOVE is more than I could've dreamed. Not only is the actual album amazing but the fact that they TOOK OVER THE LOUVRE for their video like who else except Beyonce and Jay-Z would a) have the audacity and b) freaking get permission to do it!! Ugh too great.
Best Show - The Get Up Kids at Neumos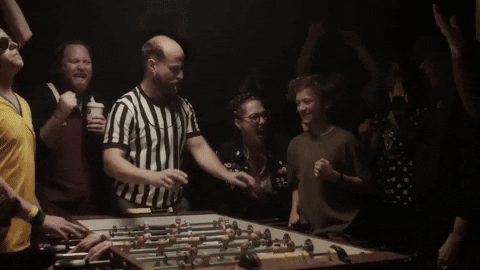 I go to a lot of shows. Most of them in basements or bars or mid-tier venues with lackluster attendance. Only very rarely do I go to shows that I look forward to months ahead of time and make a whole event of the night. The Get Up Kids was that show for me. TGUK are a nostalgic band for me, a favorite of my high school years and also a band my boyfriend and I initially bonded over, when he cited Something To Write Home About as one of his top 5 albums as we were chatting on Tinder (hey, at least I'm honest about how we met lol). They did not disappoint, playing songs from all over their catalog. [Julia- I think I may edit this write up tonight or before it gets posted tomorrow but you can use this for now.
Kate
Best Album: Father John Misty - God's Favorite Customer
Someone had to do it, and I'm more than happy to bite the bullet on this one. The much awaited and talked about new album of FJM's formally dropped this month and it did not disappoint. Personal favorite tracks include "Just Dumb Enough to Try," "Hangout at the Gallows," "Mr. Tillman," and "God's Favorite Customer." The album as a whole, but these songs in particular are there to lift you up when you're in your feels, while also doing what FJM does best - bringing out the emotive qualities that embody the very core of our fragile existence and what it entails to be human in our uncertain era.
Best Show: Just One More Thing x Den Tapes
While not technically a show with live music being performed, the Just One More Thing spotlight series has become one of my favorite nights each month. The partnership between Bait Shop, KEXP and a rotating roster of local talents, the goal each month is to highlight a different organization making an impact in Seattle's scene. This month saw the hardworking crew at Den Tapes get some much earned recognition, and everyone in attendance was lucky to behold the slew of talented artists they've been working with. From Mud On My Bra, Moon Human, Porn Bloopers, Antonioni and more, the Wednesday night turned into a sonic display of some of the best musicians and cassette labels in the PNW.