LOOK AT ALL THAT SUN COMING OUR WAY! If you aren't headed to the Timber! fest this weekend we've got plenty to keep you busy here in town--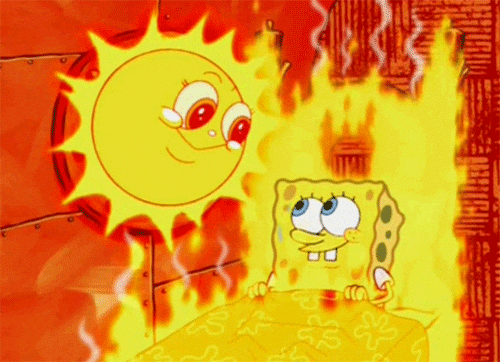 What To Do This Weekend
Thursday 7/12:
At Neumos
Sleeping Lessons / Dreamcatchr / Sundog
At the Crocodile
At the True Love Art Gallery
Friday 7/13:
At the Woodland Park Xoo
Velvet Q/Not Amused/WerTHLESS/Maya Marie And Band
At Conor Byrne Pub
Moon Darling (Tour kick-off), Brother Dege, Shark Legs
At Benaroya Hall
Star Wars: A New Hope In Concert
At Clockout Lounge
The Intelligence//The Fall-Outs//Tissue
Message Page for Address
UNFEST is a Multi-genre experimental fest in Seattle, it's growth from basement room floors to multi facted venues has been amazing to watch as a fan of the festival. UNFEST is like any other event in WA because it pays attention to one thing only- the music. Curated carefully UNFEST brings you the new dogs, not the under.--SASHA
Saturday 7/14:
At Nairport
Strawberry Mountain / Save Bandit / Screech / EViE at Nairport
At Inscape Arts
Audioasis on KEXP Presents: The Bash//5th Annual
At Marymoor
At Judkins Park
At Woodland Theater
Summer Show with Raven Hollywood, Anime Creek, Real Guy, Panx
At West Seattle Summer Fest
At Hot Yoga:
Channel Beads/Yufi 64/Power Strip/Bunky Hampton/Smooch
My good friends Bobby and Morgan are playing as Smooch alongside some great acts!--JULIA
Sunday 7/15:
At Mural Amphitheater
At Neumos
At the Timbre Room
Tres Leches, Guayaba, Terror/Cactus
At the Northwest African American Museum
Day Shift at NAAM: Every(way) Black, Power to the People
At the Moore
Adult Swim welcomes The Pillows feat. FLCL
What To Listen To This Weekend
Lily Allen--"Lost My Mind"
It's great to hear the songtress back with new music and with a new flair to her soulful voice.--SASHA
Nadine--"Pews"
Not new but soooo hypnotic--JULIA
See ya out there!