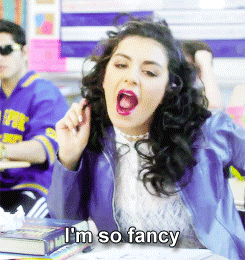 The hotness of Summer descends onto all of our skin! It's time to make your way to the closest pool and get wet. Flip the hair when you come out, because this Leo season, people will be watching. Folks are taking their manes down so all the things that make them special and unique can hang around their faces and shoulders. Leo replaces the often-wary energy of Cancer in favor of an energy pattern that makes everyone more approachable, more outwardly caring and more prone to loving the spotlight.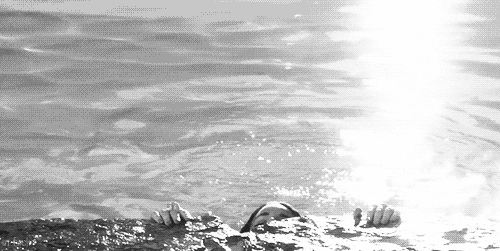 Leo is the 5th sign in the Zodiac. Not only are they the middle child of fire signs (between big sister Aries and little brother Sagittarius) they are also the middle child of the Zodiac itself. Leo finds herself directly sandwiched between evasive, sometimes manipulative worryworts Cancer and Virgo. Perhaps this is what gave Leo her eye for nurture. Leo is a fixed sign, and knows how to make people feel good and cared for without giving up their own safety and boundaries. Leo has perhaps the best, most developed and unshakeable sense of personal worth of any sign in the zodiac. They knew who they are, who they fuck with, and who needs to be paying attention to them. Leos are fire signs, which gives them their hunger, but strikes a balance between too-hot Aries and too-cold Sagittarius. Leo is just right. Leo simulates a campfire, warm and fun to sit around with; a camping trip necessity. The Leo is warm and nurturing, but can sometimes be a little self involved.
We are fortunate to live in a time when self-care is accepted as something to strive for. The word selfish isn't thrown at women who want to pursue their own comforts. Leo is driven and pushes themselves through larger and larger personal ceilings. They have a keen eye for beauty and worth, and an aspect of that is creativity. It makes sense that there would be so many Leos in music; what better opportunity could there be to bring beauty to the world and also eat up a spotlight? A friend of mine lives with her sister, a seven-year-old Leo. One of her hobbies is choreographing interpretive dances to Taylor Swift songs. Whenever she has a new one (and she has quite a few) she would get the rest of the house to drop whatever they were doing and watch her perform. During the performance she would strictly enforce silence, and afterwards applause was mandatory. It's likely that age will give most Leos a little more tact than this girl, but at the end of the day people still need what they need.
Kate Bush: The Leo
It's fun to talk about how self-involved the self-declared kings of the zodiac can be, but the effects of Leos on music is deep and unmistakable, specifically when it comes to the last millenia's god of grandeur and excess: Rock and Roll.
Robert Plant on the balcony of Hiatt House in Los Angeles. At the time of the shoot Robert was quoted when he came out on the balcony as shouting "I'm a golden god!" Leo vibes to the highest of keys.
Bands that were Fronted By Leos and Made Impact On The Surface of Rock (In Descending Order: The Rolling Stones, Metallica, The Grateful Dead, Iron Maiden, Led Zeppelin, Crosby Stills and Nash, System of a Down, Def Leppard, and Guns and Roses
Leos who Made Soundcloud What It Is Today: Young Thug, Cheif Keif, Lil B, Lil Uzi Vert, Soulja Boy Tell 'Em, Lil Pump, and Lil Skies.
Is the debt we owe Leos at least halfway in frame yet? We're not done.
Lionesses Who Changed The Face of Pop Music: Whitney Houston, Jennifer Lopez, Kate Bush, Vanessa Carlton, Charli XCX, Alison Krauss, Nick Jonas, Madonna, and Demi Lovato are all Leos. Yes, I am including Nick Jonas in this portion.
And lest we forget:
Bands that were fronted by Leos Whose Effects On Rock Can Hopefully Be Minimized: Limp Bizkit, Creed, Papa Roach, The Neighborhood, You Me At Six, The Main
The determination and "I deserve it"ness of the Leo headspace can account for this dominion. They also stand out as what is possible if you are a Leo and this is the headspace you live in day-to-day.
The influentialness of the rappers on this list should not be overshadowed by the rock-goddery. It's a weird time for rap. Lil Yachtys net worth is 12.5 million, soundcloud is at 100% saturated and there are industry plants in face-tatt rap. A lot of the mentalities in releasing music, independance and cult-fame can be traced back to Artists like Lil B and Soulja Boy, whose music and aesthetics would be frontrunners in the rap race if they came out yesterday. Both artists created a way of releasing music to a maniacally dedicated cult fanbase paved the way for the independent, self-releasing rappers of today. Lil Uzi Verts' transition from underground sensation to being featured in Bad and Bougie personifies turn my swag on. Thugger's status as art-trap god at 26 years old and two glances at Thuggers aesthetic influence on the way jeans fit in Lenox Square might personify pretty boy swag.
This is a lot to keep in mind for one season, so head over to the playlist to see all of what's good with Leos and music. We'll see you next month, beautiful.
If playlist doesn't load on mobile, click here.