Anyone else still pooped after a weekend at Block Party? What better way to do it all again with some more showssss this weekend~!
What To Do This Weekend: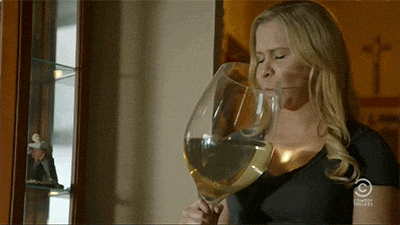 Thursday 7/26:
At Everyday Music
Naomi Punk, Casual Hex, Dreamdecay, and So Pitted
At the Nectar Lounge
AKAE BEKA feat (Vaughn Benjamin)
At Q Nightclub
Field Trip 030: Treasure Fingers & GAWP
At Seattle City Hall
At Victory Studios
Dust Moth and Youryoungbody LIVE on Band in Seattle
Friday 7/27:
At Neumos
Styles P / Sa-Roc / Black Stax
At Barboza
At Foundation Nightclub:
Resonate Fridays: Mat Zo - Mad Zoo House Tour
At Kame Hou$e
West Hell / One Above Below None / Ralph Redmond IV
Saturday 7/28:
At Cafe Racer
Sundae Crush, Strawberry Mountain, Wrinkles, Fantasy Suite
This event is sponsored by Full Tilt, expect some ice cream at the Gig! I'd be allll over this one if I wasn't already working at MY ice cream job--JULIA
At Kame Hou$e
Kame House Garage Sale Bonanza
At the Neptune
At High Dive
MONSTERWATCH / Wild Powwers / Beverly Crusher / Antonioni 7/28 High Dive
At Hallow Earth Radio
Into the Storm, Impulse Noise, Kihalás, Painboys
Sunday 7/29:
At the Moore
Animal Collective performing Sung Tongs
Catch me scream singing "you don't have to go to collleggggeeeeee"--JULIA
At the Woodland Park Zoo
The Psychedelic Furs (with X) (SOLD OUT)
At the Vera Project
Linqua Franqa, Guayaba, Blackberri
At the Crocodile
What To Listen To This Weekend
Jenny Hval--The Battle Is Over
Jenny Hval is smart, influential and blows this dumb "big dick energy" bull out of the water. Don't. Sleep. On. It!--JULIA
See ya out there!
#Seattlemusic #animalcollective #Seattle #localmusic #music #babesaroundtown #bestnewmusic #shows