Every month the Distinction Music Management team get together to talk about their favorite albums and the best shows of the current month. Check out who made the cut with our Best of...
Sasha
Best Album: Denxel Curry - TA1300
The best album of the month was Denxel Curry's TA1300..with bops like CASH MANIAC AND BLACK BALLOONS stuck in your head it's easily going to be a fan favorite. The use of 3 part volumes on the record is an interesting take for the hip-hop artist. It creates 3 different stories to be told.
Best Show: Big Slide Records
The best show of the month was definitely Big Slide Records event at Timbre Room! Suicideyear [LuckyMe] & Clara La San made their Seattle debut. Live sets from the Big Slide roster Kody Ryan, Dream Journal, Jamie Blake and Justin Hartinger was a nice glimpse into what goes into these artists crafts.
Kate
Best Music: Ty Segall/White Fece - Joy
Like a tornado meeting a water spout, the musical minds of Ty Segall and Tim Presley (White Fence) are cut from the same cloth while still offering a unique power of their own. Here we see both of their psych rock leanings playing off strengths of the other, letting each of their distinguishable styles shine on their own before rumbling around together to make something entirely new. I had high expectations going into the album due to my great appreciation for 2012's Hair, and I was far from disappointed. The perfect musical medley, the duo raise each other up to a demigod status yet again.
Best Show: CHBP
The entire festival more than counts as the best series of shows I've seen this month. A major highlight was PSA, who brought a potent dose of soulful pop to the packed depths of the Cha Cha. She made sure to give fans and those lucky enough to stumble upon her set a taste of the songs on her upcoming EP Debutante. Missed it? Catch PSA at our Puerto Rico benefit show or her EP Release show on August 24th.
Jasmine
Best New Music: Let's Eat Grandma - I'm All Ears
On their sophomore album, the English duo take a step from the folk sound (and the nonstop Cocorosie comparisons) of their 2016 debut I, Gemini to explore a more lush, variegated sound. Lead single "Hot Pink" is a certified banger that features production from SOPHIE (which is always enough to pique my interest) and The Horrors' Faris Badwan. "Falling Into Me" keeps the banger-train running complete with a sax-solo. Throughout the album, Jenny Hollingworth and Rosa Walton (both only 19) integrate a variety of interesting production qualities and instruments ranging from glockenspiels to kazoos to make one of 2018's most fun and dynamic albums.
Best Show:Strawberry Mountain, Skinny the Kid, and Happy Foam Roller at the Bayou
I spent the first two weeks of July on road managing for Strawberry Mountain's first West Coast tour. Upon returning, I was admittedly a little gigged-out and haven't gone to any shows since. On tour, SM had so many amazing shows that it was difficult to choose one as my favorite. I'll never forget experiencing the band Guests and their acoustic harmonies at the Olympia show or the insane, nearly 100-person turnout for the Portland show at Vista House. But, for me, the very last show outside of Seattle at Moscow, Idaho house venue The Bayou was one of the best. While the venue claimed it was a "slow night" due to school not being in session, it felt very full, with an incredibly nice and enthusiastic crowd of Moscow locals. Skinny the Kid has been on my radar for awhile but this was my first opportunity getting to see them and they did not disappoint. Overall, just a really fun, great night and a perfect end to tour.
Julia
Best Music:Deafheaven — Ordinary Corrupt Human Love
Haven't even listened to it that many times yet, I just already know how crucial this album is going to be when I'm PMSing in the peak of Seattle winter.
Best Show: Animal Collective Performing Sung Tongs
Acoustic and oh so nice, it's wild that only two band members can make such wild noises with their VOICES and GUITARS. Avey Tare and Panda Bear were impressively tight while performing pretty complicated material; as only a single slip up would have been super obvious in the packed Moore Theatre. Also saw MBV this month!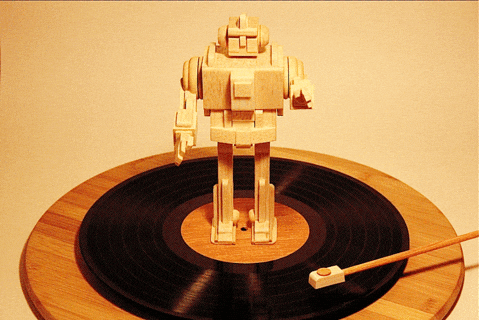 #Seattlemusic #bestnewmusic #bestofthemonth #music #localmusic #newmusic