What's up babies!?! The Boss Bitches are back to help you celebrate the Autumn Equinox in style!
Thursday
At The Sunset
Moon Dial, Gabriel Mintz, Loose Wing
At Victory Studios
Fruit Juice and Trick Candles LIVE on Band in Seattle
At Neumos
At Barboza
Friday
At The Kraken Bar & Lounge
Dead Bars, Rebuilder (Boston), Beverly Crusher, Sour Notes
At Nectar Lounge
Lyrics Born with Marshall Law Band, The Northshore Band, DJ Indica Jones
Nectar Lounge is hosting Lyrics Born album release party! Featuring our good friends Marshall Law Band. Tunes will be spinning courtesy of DJ Indica Jones. I'm stoked to see Bukue...only heard rad things. And NorthShore band will be rocking the stage. --SASHA
At Vermillion Art Gallery and Bar
In Greenwood
The 21st Night of September: A Backyard* Show
At The Neptune
Saturday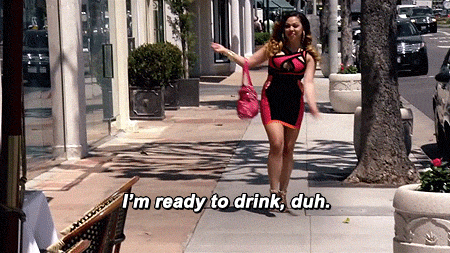 At Love City Love
Balanced Breakfast: Seattle Music Industry Meetup (Free event)
At Werewolf Vacation
Friend Fest: A Benefit for Northwest Immigrant Rights Project
At Bainbridge Island Waterfront Park
At Tribe Live
At Hollow Earth Radio
Nauticult (Tour Homecoming), AJ Suede, Remember Face, Actionesse
Nauticult are coming home from tour and I'm so stoked to see them for the millionth time! It's been a minute since I've seen AJ Suede and Remember Face so that'll be a treat and oh boy do Actionesse put on a killer show so this should be a memorable show. --JASMINE
Sunday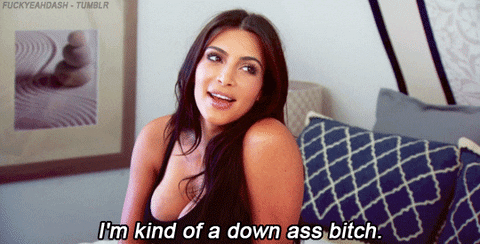 At Lofi
Sweet Creature Power Skeleton Tarsier Eyes Trebled Morels
At the Showbox
Block Party Presents: Parquet Courts / Gong Gong Gong
At Chop Suey
Blonde Diamond with Moontower and Moon Darling
At Fred Wildlife Refuge
Fall for Zines! at Fred Wildlife Refuge.
Best New Music
I can't get this outta my head..probably cause I've done it a time or two. The best song to press play to is "Curves" by local band SUS. Think of Seattle's very own Brockhampton minus the bullshit and added soul. This is a band to for sure keep on your radar.--SASHA​
Heaven by Charly Biss
Brooklyn quartet Charly Bliss put out one of the best debuts of the year in 2017, Guppy, and this week they released their first single since the record and also probably their most straightforward love song! It's so so good <3 --JASMINE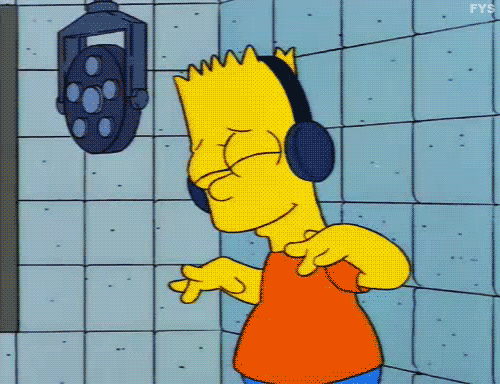 #420 #6950 #elonmusk #swag #kimkardashian #bloodorange #theblow #nighthikes #lafille #coachphillips #xurs #yoy #TUF #microfest #famous #werthless #thejam #thewitness #trueloves #Sunaecrush #valueape #duwamishhead #vape #Pigs #ArethaFranklin #rainwater #Beyonce #billywardtheotherguys #helmsalee #sandrider #Nauticult #lindasfest #djhedspin #hotyoga #werewolfvacation #wsuptiger #djcahnsolo #djmelenie #nightshift #erskine #daym #fuckedandbound #beverlycrusher #52kings #fatherjohnmisty #metz #moaning #clipping #subpop30th #subpop #beachhouse #musicvideo #KEXP #PopstarAriel #PopStarAriel #PSA #bascribemecca #annashoemaker #richiedaggerscrime #dudeyork #sarahfeinberg #timwilson #janakayegering #deafheaven #lafonda #navvi #theblacktones #dirtyprojectors #teyanataylor #gavinturek #NVTVS #mitchellbay #chapelsound #bleedbleed #bamboon #williambird #whattodo #pride #trashfire #Playlists #distantpupils #WorldCup #Seattlemusic #music #localmusic #babesaroundtown #sasquatch #nakedgiants #bestnewmusic #mika #ghost #Community #seattle #Seattle #gemini #virgo #porchcat #saltlick #fall #rain #yuh #sassyblack #savetheshowbox #newmusic #weekend #vampireweekend #bigbuddy #chanelbeads #rollerdisko #houseshow #bar #victorystudios #bandinseattle #Substation #Fredwildliferefuge #strawberrymountian #spiritaward #charlybliss #fruit #fruitjuice #corndog #slothrust #bigthief #hollowearthradio #capitolhillblockparty #lovecitylove #chopsuey #danceyourselfclean #SUS #curves #love #zines #magazines #cats #actionesse #tribelive #friendfest #breakfast #Japanesebreakfast #santaClaritadiet #theneptune #capitolhill #udistrict #Northshore #BeverlyCrushler #trickcandles #moondial #STRFKR #loosewing #bitches