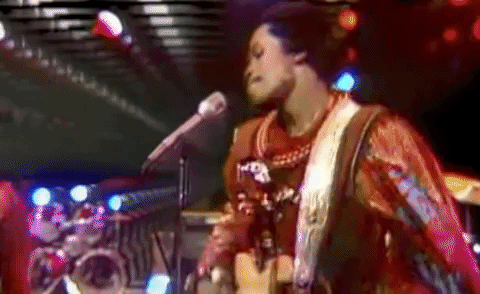 Sasha
Best Album: LIL WAYNE - THE CARTER 5
The long awaited and anticipated 9 years in the making album from Lil Wayne is here. Hopes were high and once I pressed play I was not disappointed. Listeners get a taste of the world of Wayne while we sat in front with anticipation. Where on the other hand fans were able to enjoy classic Wayne production and tongue twisted gems.
Best Show: Childish Gambino @ Key Arena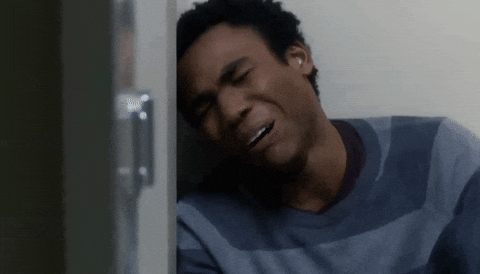 As many of you know a very looked forward to event and the rumored 'last tour' of artist Childish Gambino was cancelled. As cities across America were re-scheldued, while lonesome Seattle was all cancelled. The reason though I named it my Best Of event was because of the way it made me reexamine my attitude towards my reaction. Instead of huffing and puffing and cursing the show cancellation I looked toward my community and toward my friends. Many things musically and artistically were happening around me and my town. Many cities don't have the opportunity. Who needs $100 tickets when music surrounds you?
Jasmine
Best Album: NAVVI - Ultra
To say that this album was anticipated is such an understatement. While it was technically only two years since Omni dropped, it felt like a lifetime and with all the (pardon my French) FUCKING BULLSHIT that's happened in the past week, I feel like Ultra is the only good thing to come out of the final week of September. TYNAVVI for bringing the masterfully beautiful album we all needed right now.
Best Show: Nauticult (Tour Homecoming), AJ Suede, Remember Face, Actionesse
I was very excited to welcome home my friends Nauticult for their second West Coast tour and, apparently, I wasn't alone. It was by far the most packed show I've ever been to at Hollow Earth Radio and this wasn't entirely due to the Nauti boys. With a STACKED lineup like AJ Suede, Remember Face, and Actionesse, it's no shock that people turned out and turned UP.
Haley
Best Album: BROCKHAMPTON - iridescence
BROCKHAMPTON fans have been waiting for this album for a hot minute and we finally got what we've been asking for. It manages to go hard but also have some touching moments. Each member has stepped up his flow tremendously and although it's no SATURATION Trilogy, I love the direction they're heading in, but I still don't understand the album cover.
Best Show: Bobby, Channel Beads, Street Hockey Champ, Mary Claire, and Mo at Ram Ranch
This was the first show I went to in September and it just found a special place in my heart because I was surrounded by so many beautiful people who took the time to share their art with me. I see a lot of big things coming from the artists on that lineup, be sure to check out Mary Claire's debut album, Phantom Limb! Honorable Mention for Best Show also goes out to PSA at Barboza and Japanese Breakfast at The Neptune.
#420 #6950 #seattleculture #activities #goingout #nightlife #party #pizza #class #bestofthemonth #bestof #trees #yerbamate #nirvana #brockhampton #navvi #Nauticult #actionesse #childishgambino #lilwayne #earthwindandfire #the21stnightofseptember #kxsu #cone #ramranch #bobby #maryclaire #Alexg #bluemoontavern #Fredwildliferefuge #moaning #kimkardashian #tresleches #PSA #Japanesebreakfast #jbrekkie #Seattlemusic #libraseason #virgoseason #bitches #bloodorange #famous #localmusic #music #bestnewmusic #livemusic #newmusic #seattlemusic #bestshows #walk #savetheshowbox #Pigs #Donaldglover #keyarena #KEXP #PopstarAriel #Backtoschool #cannabis #saturation #iridescence #september #TractorTavern #garagerock #theneptune #leavenworth #friendfest #weekend #dudeyork #october #spooky #summer #fall #realarttacoma #UW #rainydawg #sunday #thesunset #Fremont #moondial #capitolhill #rain #elonmusk #cats #swag #victorystudios #radiohead #thexx #onemore #loosewing #santaClaritadiet #breakfast #loveyou #virgo #coachphillips #Sunaecrush #billywardtheotherguys #SeattlePacific #screwdriver #hotyoga #Beyonce #subpop #WeepWave #clockoutlounge #udistrict #vape #fatherjohnmisty #PopStarAriel #liluzivert #thacarter5 #ultra #mattchampion #kevinabstract #joba #bearface #thewitness #nightshift #porchcat #corndog #bamboon #fruit #mgmt #yoy #dirtyprojectors #annashoemaker #ajsuede #rememberface #retirement #bossbitches #bossbabes #rainwater #richiedaggerscrime #Playlists #pop #rap #HipHop #hiphop #mikewillmadeit #Electronic #jeffrosenstock #tegansara #theblacktones #yuh #royalcanoe #thejam #charlybliss #52kings #lovelycolours #xurs #timwilson #begonia #clipping #savebandit #donaldcrunk #trashfire #sunset #touristactivities #jeans #nakedgiants #brightredroses #trueloves