Halloweekend is HERE!! Need I say more? It only comes around once a year, so grab your boos, boo-zes and get out your boo!-ty out to one of these spoooooky gigs!!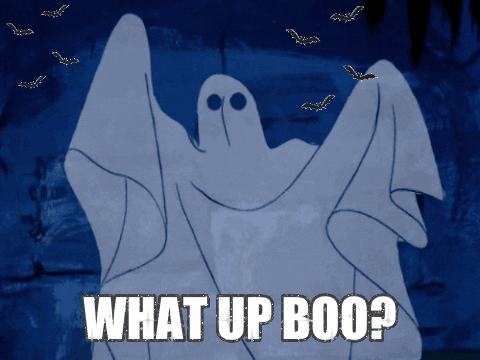 Thursday
At Victory Lounge
Fuzz Mutt, Bike Thiefs, Public Pool
At Vera Project
Gypsy Temple Album Release with Asterhouse
At Kremwerk
Zen Mother, Tengu Yawn & Morher
At Neumos
Wild Powwers, Sloucher, Great Spiders
At Neptune Theatre
Friday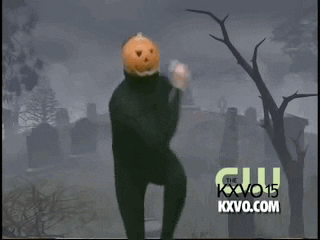 At Mirage Garage
At Racoma Dome
At Cafe Racer
Guayaba / Lilac / Izumi / Mira Death (PDX)
At Tacoma Dome (Wallingford Annex)
Hello, I'm Sorry (tape release), Skelevision [PDX], Retrospecter
At Clock-Out Lounge
Night Of The Living and The Dead Halloween Bash
At Kame Hou$e 206
Spooky KAME Fund(hell)raiser PTAY!
At Vermillion
J-Nasty, Razberryberetta, Cousin Chris, Toya B
Saturday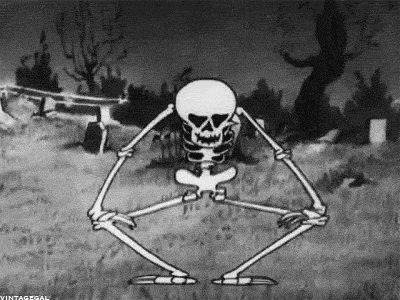 At Skylar West Seattle
At Neumos
Solo Acoustic Ty Segall / Shannon Lay
At Cafe Red
QTPOC Halloween - Brian Is Ze / Nic Masangkay / Occlusions / Ace
QTPOC Halloween is the place to be Saturday night at Cafe Red! Throw on a costume and be ready to sway! The night will be electric thanks to duo Occlusions. I am excited to see Brian Is Ze and Ace perform, I have only heard amazing things! Plus Ace's groovy song "Wish" is stuck in my head ever since I pressed play. As for host, Nic Masangkay soft and playful beats will keep the crowd going all night long. --SASHA
At LoFi
At KEXP
Mastering the Hustle Workshop 11: Recording
At Brunch Box
Strawberry Mountain / SmackTalk / Sean Downey / Coach Phillips
It's the first show at Brunch Box and this lineup is STELLAR! Plus, this is probably your last chance to see Strawberry Mountain in Seattle before they go on tour sooooo I'll see you there!! --HALEY
At Woodland Park House
At Black Lab Gallery
At Gold Bar
Sunday
At Barboza
Boy Azooga / Weep Wave / Beverly Crusher
At Queer Bar
At Vermillion Art Gallery and Bar
Now That's What I Call Funhouse!
At Neumos
At Concuss
Sunday Sunday Sunday with Alchemy Union, Son the Rhemic, more
Best New Music
White people have just discovered Reggaeton and Afrobeat as if they were damn Christopher Columbus. While this does boil my skin, and make me go out into a black out rage... I am also insanely happy that Reggaeton and Afrobeat is touching more music lovers due to its rising popularity stateside because it's the best damn genres ever. So if you're gonna turn on Bad Bunny Feat. Drake 'MIA' let me suggest that you play some key stars in both genres and listen to Kranium's latest track 'Sidung'. The dance beat is the perfect pregame song for anyone who likes to get a little low during the kiki. --SASHA
#420 #6950 #miragegarage #bibibourley #Gabriellecohen #strawberrymountian #WeepWave #saltlick #theshrines #meanderthals #dash #smugglingcroissants #brackets #happyheartbreak #FrancisFarmer #zenmother #gypsytemple #publicpool #wildpowwers #tenguyawn #morher #sloucher #greatspiders #giraffage #ryanhemsworth #guayaba #helloimsorry #madcappusher #jnasty #razberrryberetta #cousinchris #toyab #comeasyouarent #Skylarwestseattle #tysegall #shannonlay #Brianisze #occlusions #ace #kexp #seandowney #smacktalk #coachphillips #avestra #cosmos #Iu #goldbar #boyazooga #BeverlyCrushler #thejoyformidable #tancred #kranium #baddecisions #gooddecisions #October #halloweekend #Michaeljackson #thriller #music #whattodothisweekend #whattodo #babesaroundtown #babesabouttown #bossbitches #Octoberrelease #LofiSeattle #friday #Saturday #sunday #thursday