DMM Gift Guide: Shop Local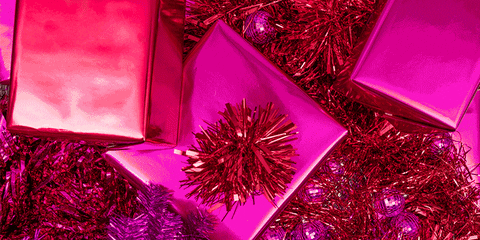 In honor of the holiday season we're bringing you the perfect birthday gift guide for that special Sagittarius or Capricorn in your life! Grab just the right Hanukkah gift! Shop Kwanzaa gifting ideas! Price tags of all sizes for Christmas! Or maybe just to treat yourself this year! This local holiday giving guide is sure to put a smile on your loved one's face. Spend that Best Buy money on some handcrafted masterpieces instead.
Shop the holiday guide below!
1. The Hood Witch, Blue Sage and Roses $9
Cleanse the negativity from 2018 goodbye with these thoughtfully bundled sage sticks from The Hood Witch. These beautiful arrangements are ideal for the witch in your life or for yourself to start off on your new journey in 2019.
Shop Online
www.thehoodwitch.com
2. Indian Summer Vintage, Mod Half Calf Boots
Head over to Indian Summer vintage by putting your gentrification where your mouth is. Shop Vintage and Modern Clothing for all shapes and sizes, plus accessories in this romantic space. A great find for the fashion fiends in your life or for a sweet 1960s mod calf boots when your feeling Twiggy vibes at your holiday party this year!
Shop IRL
534 Summit Ave E
Seattle, Washington 98102
Hours
Thursday - Sunday 1PM - 6PM
3. Crane City Music, Vinyl $20 - $25
There are some rad places you can pick up the Crane City Vinyl Records. Live in Ballard head over to Sonic Boom Records! Feeling like online is easiest option for you? Try the DMM Shop. Texas, you can also purchase Crane City Music Vinyl at Josey Records. The Crane City Music vinyl collection features some of Seattle's most talented artists'. Support the queen of the Seattle scene with a copy of DoNormaal's Third Daughter. For the hip-hop head in your life, grab Kung Foo Grips record 2KFG. Get 2 for 1 when you buy Chong the Nomad and Stas the Boss' Double EP. Even if you can't decide on one artists you can grab Solar Power; the record highlights over 12 different artists featuring, Remember Face, Taylar Elizza Beth, Gifted Gab to name a few!
4. Throwbacks Northwest, Sonics Beanie $19.99
Throwbacks Northwest is fitted with a collection of vintage sports memorabilia and streetwear pieces from local designers. Grab from a wide range of sports themed items from pins, hats, jackets and mystery swag bags. This shop is ideal for the sports fanatic you know.
Shop IRL
1205 East Pike Street
Suite 1D
Capitol Hill, Seattle
Washington 98122
Hours
Daily: 11AM - 7PM
5. Vera Project, Giving is PRICELE$$
The gift of giving is never out of style! Consider donating to an amazing all ages space that offers a plethora of resources to our community. Local music events, art exhibits and silk screening classes are just a few of the services that The Vera Project uniquely provides. In addition to cash donations, Vera is always needs of items. If you can help with something on their wishlist, or have something you think Vera Project might need, please email serras@theveraproject.org or call their offices at (206) 956-8372.
Donate IRL
305 Harrison St
Seattle, WA 98109
Hours
Tuesday – Saturday 12 - 5PM
6. Heylo Cannabis, Topicals and Cartridges $18 - $53
Turn the holiday season into the holidaze season with a Heylo Cannabis cartridge or two! Family events and work outings are now a lot more fun with your buddy "Dutch Treat" and calming topicals to soothe irritated skin. Ideal for the stoner in your life.
Shops that carry Heylo Cannabis products are a click away! Our personal favorite? Local shop Ganja Goddess located in SoDo.
Shop IRL
3207 1st Ave S
Seattle, WA 98134
Hours
Sunday - Monday 8AM - 11PM
7. Elliott Bay Book Company, Girls to the Front: The True Story of the Riot Grrrl Revolution $14.99
This Seattle staple has long stood in the neighborhood of Capitol Hill since 1973. This special brick and mortar store is place where stories come alive. Be sure to head in for all your bookworm needs. Don't forget to pick up a copy of Real Change outside the doors and do some donating with your shopping.
Shop IRL
1521 Tenth Avenue
Seattle, Washington 98122
Hours
Monday - Thursday: 10AM - 10PM
Friday - Saturday: 10AM - 11PM
Sunday: 10AM - 9PM
8. Artwork from Ggggrrimes, Perry Paints and Monyee Chau, pieces vary in price range
The world is bustling with a budding new modern art scene depicting living truths and colorful palettes. We've picked 3 of our favorites artists whose art not only transcends beauty but it a visual representation of the colorful world around us.
Gabriella famously known as @ggggrimes on Instagram, creates vibrate people in stellar bright color palettes. Depicting everyday scenes as loving interactions between figures. Gabriella draws POC of all identities making an inclusive space for all. Their heartfelt pieces are a great way to brighten up a space! Shop via Instagram.
Perry Paints creates watercolor fantasies with the stroke of his brush. If you're looking for beautiful portrayals of feminine divine energy you will be blown away by Perry's work.
Shop Online
www.perrypaints.com
Monyee Chau is a queer Chinese American artists whose mediums range from wood work to ink drawings. Creating conversations through her artwork that speaks on intersectional feminism and ancestral healing. Monyee's art depicts raw emotions in cleverly colored palettes with a modern design touch.
Shop IRL
Dec 15th at Moksha
Shop Online
9. Rae Plants and Vintage, Medusae Air Plant with vintage brass palette tray $20
Natalie and Jillian are Rae Plants and Vintage, creating and planting easy to care for houseplants in vintage and repurposed planters to sell at local flea markets and online! Their air plants, planters and stationary serve as homey companions for the plant collector you know.
Shop Online
www.raesplants.com
10. Knuckle Kiss, stackable rings $20
Treat yourself or your bestie to some handcrafted goodness with Knuckle Kiss' wide range of jewelry. Shiny staple pieces and ornate earrings are just some of the pieces you can shop.