DMM Gift Guide: Shop Local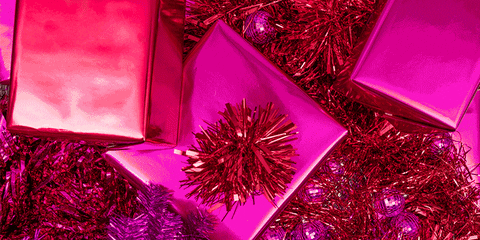 In honor of the holiday season we're bringing you the perfect birthday gift guide for that special Sagittarius or Capricorn in your life! Grab just the right Hanukkah gift! Shop Kwanzaa gifting ideas! Price tags of all sizes for Christmas! Or maybe just to treat yourself this year! This local holiday giving guide is sure to put a smile on your loved one's face. Spend that Best Buy money on some handcrafted masterpieces instead.
Shop the holiday guide below!
1. The Hood Witch, Blue Sage and Roses $9
Cleanse the negativity from 2018 goodbye with these thoughtfully bundled sage sticks from The Hood Witch. These beautiful arrangements are ideal for the witch in your life or for yourself to start off on your new journey in 2019.
Shop Online
www.thehoodwitch.com
2. Indian Summer Vintage, Mod Half Calf Boots
Head over to Indian Summer vintage by putting your gentrification where your mouth is. Shop Vintage and Modern Clothing for all shapes and sizes, plus accessories in this romantic space. A great find for the fashion fiends in your life or for a sweet 1960s mod calf boots when your feeling Twiggy vibes at your holiday party this year!
Shop IRL
534 Summit Ave E
Seattle, Washington 98102
Hours
Thursday - Sunday 1PM - 6PM
3. Crane City Music, Vinyl $20 - $25
There are some rad places you can pick up the Crane City Vinyl Records. Live in Ballard head over to Sonic Boom Records! Feeling like online is easiest option for you? Try the DMM Shop. Texas, you can also purchase Crane City Music Vinyl at Josey Records. The Crane City Music vinyl collection features some of Seattle's most talented artists'. Support the queen of the Seattle scene with a copy of DoNormaal's Third Daughter. For the hip-hop head in your life, grab Kung Foo Grips record 2KFG. Get 2 for 1 when you buy Chong the Nomad and Stas the Boss' Double EP. Even if you can't decide on one artists you can grab Solar Power; the record highlights over 12 different artists featuring, Remember Face, Taylar Elizza Beth, Gifted Gab to name a few!
4. Throwbacks Northwest, Sonics Beanie $19.99
Throwbacks Northwest is fitted with a collection of vintage sports memorabilia and streetwear pieces from local designers. Grab from a wide range of sports themed items from pins, hats, jackets and mystery swag bags. This shop is ideal for the sports fanatic you know.
Shop IRL
1205 East Pike Street
Suite 1D
Capitol Hill, Seattle
Washington 98122
Hours
Daily: 11AM - 7PM
5. Vera Project, Giving is PRICELE$$
The gift of giving is never out of style! Consider donating to an amazing all ages space that offers a plethora of resources to our community. Local music events, art exhibits and silk screening classes are just a few of the services that The Vera Project uniquely provides. In addition to cash donations, Vera is always needs of items. If you can help with something on their wishlist, or have something you think Vera Project might need, please email serras@theveraproject.org or call their offices at (206) 956-8372.
Donate IRL
305 Harrison St