Here it is, the first Babes Around Town of 2019! Set the tone of your new year by spending the first weekend of 2019 at one of these siiiick shows!
Thursday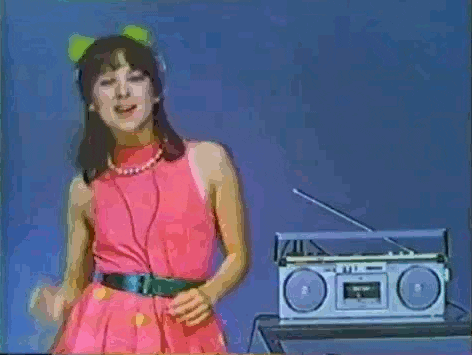 At Chop Suey
BEAR AXE w/ RGK + Alternative Facts and Afrocop
At Central Saloon
Stay Happy Central // Concuss / Depandable Showcase
At Sunset Tavern
Zachary Warnes * OurDeadFathers * Konny and Adam(Kent3)
At Highline
The Space Lady, Drama Bahama (Alb release), Jake Laundry
Friday
At Cafe Racer
Chanel Beads / 129,600 / Sour Girl / Zander Yates
Don't miss this lo-fi lineup at Cafe Racer! They have a ton of great shows coming up and such a good vibe, you should just plan on being there every weekend! --HALEY
At Neumos
Mamma Mia! - A Dance Party of ABBA & '70s Pop Music
At Substation
amateur eyes / Artemis Moon / Trauma Del Rey / Grim Statistic
Saturday
At Neumos
The Fresh Prince of Capitol Hill - 90s Hip Hop Dance Party
At Cafe Racer
Sleepover Club, YOY, Porn Bloopers, Scorndog
At The Crocodile
6th Annual Big Ass Boombox Music Festival
At High Dive
The Mondegreens / Tommy Alexander / Sandi Fernandez & Beacon Hill-Billies / Jason McCue
At Re-Bar
Missing out on Night Crushes birthday would be a sad sad move babes. Every Night Crush I'ver ever been too is filled with love and a great DJ on deck. Keep the celebration going at Re-Bar!
-- SASHA
At W Hotel
Sunday
At Victory Lounge
Mantis // Dusty Cubby // Me Pistola // Dead Harbors
At Chop Suey
Tiger Blonde, Waking Things, Nessy
At Neumos
BEST NEW MUSIC
Ever since Christmas I haven't been able to stop listening to Helado Negro "Pais Nublado." The track is calming that seemed to slow me down during all the craziness of the holiday season. Not to mention the sweetness that oozes out of it as you listen. Helado Negro switches dialects from Spanish to English as layers of cooing warm the listener. If you need a second to just breath, this is your track.
#BearAxe #stayhappycollective #AlternativeFacts #Afrocop #Concuss #Depandable #ZacharyWarnes #OurDeadFathers #KonyandAdam #TheSpaceLady #dramabahama #JakeLaundry #ChanelBeads #129 #129600 #SourGirl #ZanderYates #ABBA #amateureyes #ArtemisMoon #TraumaDelRey #GrimStatistic #sleepoverclub #YOY #pornbloopers #Scorndog #TheMondegreens #TommyAlexander #SandiFernandez #BeaconHillBillies #JasonMcCue #Guayaba #Mantis #DustyCubby #MePistola #DeadHarbors #TigerBlonde #wakingthings #Nessy #MickJenkins #KariFaux