It's the freakin weekend! A three day weekend at that! Take advantage of the extra day of rest and get hyped at a show three nights in a row! Need to know what shows to go to? DMM has your back! Read who to see and where to be below!
Thursday
At Barboza
Richie Dagger's Crime / Eastern Souvenirs / Katie Kuffel
Friday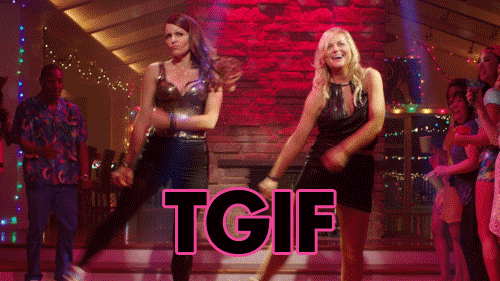 At The KEXP Gathering Space
At Make.Shift
Babe Waves/Razor Clam/The Wednesdays/Cat Valley/GLITCHLETTE
At Rose Garden
Sugar Plum, Chandler Trey Johnson, Dummy, Mary Claire
At Kame Hou$e 206
Guayaba / münki / Eel Tank / Sorcha Faal
At Mirage Garage
Porch Cat, Fashion Jackson, Chanel Beads, Francis Farmer
Come hang with us at Mirage Garage and take in this fantastic lineup <3 --HALEY
At Victory Lounge
At The Firefly Lounge
Shimmertraps / Mhostly Ghostly / Spine Readers
At Black Lodge
Sun Valley Gun Club, Curse League, The Hague, Talktin and Easy
Saturday
At Gold Bar
YES! Big Slide Records heads to Gold Bar Seattle for a night of funky tunes! This collab is going to insane. Did we mention this event is free?? See the sweet Ruley and watch him sing live! Plus get some local love on the dance floor from Justin Hartinger! Not to mention the talented Justynh's Gold Bar debut!
-- SASHA
The Woodland Park Xoo
Beverly Crusher / Suzie True / Happy Times Sad Times / Bad Saint
At The Neptune
At The Sunset
Sleeping Lessons, I Will Keep Your Ghost, Douse, Sea Salt
At Ora Seattle
The Knife Room
At Barboza
Sunday