Have you recovered from your Memorial Day weekend yet? If not, you better get on it because the weekend is here again and with this many shows, you can't afford to sit at home nursing a hangover! Get out there, bbs!
Thursday
At the Jacob Lawrence Gallery
You Are Not Invited: A Critical Survey of Seattle Art History​
At Black Lodge
Joliette/Painboys/Nuvolascura/Elle/Senza​
At Brunch Box
As The City Sleeps / Mhostly Ghostly / Minna Lee / Rat Paws​
We have a stacked lineup at your favorite U-Distruct house venue! As The City Sleeps are here from Texas and will be joined by a diverse and layered assortment of local talent! Don't miss it! --HALEY
Friday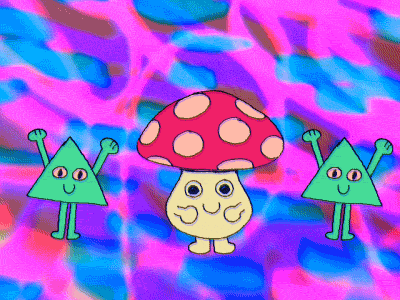 At Lookout Arts Quarry
BAMF! 2019 (Bellingham Arts & Music Festival)​
At Easy Street Records
EndSession: Silversun Pickups​
At Melrose Market Studios
Dual EP Release Party - Presented By Avestra Music​
At the Paramount Theater
Saturday
At The Vera Project
Gypsy Temple 'King Youngblood' Debut Album Release Show​
At Hot Yoga
Drench Fries/Whopper/Pablo's Lounge/SURETHING!​
At Monkey Pub
Bed Bits Tour Kickoff w/ Wolfgang Strutz • Chanel Beads​
At Casco Antiguo
Casco Antiguo probably isn't the first place you'd think to find place a gritty punk show, which makes it the perfect setting. [b r a c k e t s] and Help will bring the noise, all you have to do is bring your moshing shoes and an appetite for margaritas! --HALEY
Sunday
At Tractor Tavern
At Chop Suey
Fun Parents, Don Forgetti, & Sam Parkin Jr.​
At Victory Lounge
Definitely, Maybe, Appalachian Yard Art, Minna Lee
At The Sunset
The Blank Tapes, Mind Beams, Secret Superpower